Amidst the hustle and bustle of daily life, finding time to engage in contemplative prayer can feel like wishful thinking. But personal contemplative prayer is essential for spiritual growth because it complements the public forms of prayer (i.e. the sacraments, liturgy, and penance services) by opening our hearts to the Lord in deep and close personal relationship. This relationship brings freedom, peace, and wisdom into our active lives which ultimately transforms us in virtue and holiness.
There is a spiritual adage that expresses this explicitly: "A person can live for a while both praying and sinning, but eventually he will get rid of one of them." This shows the power of personal prayer in our active lives, for it is radically opposed to sin (a turning away from God). If we assent to the power of close relationship with the Lord in prayer, then it will eventually lead us away from sin. However, if we assent to sin, it will eventually lead us away from close relationship with the Lord in prayer.
In this article, Fr. Spitzer addresses contemplative prayer in three sections:
Getting Started on Personal Contemplative Prayer (Section I).
The Second Stage of Contemplative Prayer (Section II).
The Third Stage of Contemplative Prayer (Section III).
For anyone who desires a more intimate and loving relationship with God, this is essential reading.
Access the full article here.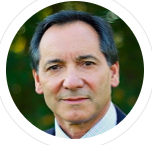 Formerly a marketing and product executive for early stage technology companies, Joseph G. Miller made the transition to full time Catholic evangelization in 2007. Prior to joining Magis he served as a vice president and board member for the Fellowship of Catholic University Students (FOCUS). With Magis, Joe leads the organization's digital outreach. He also serves on the Magis Center's Board of Directors, He holds a Master of Arts in Philosophy from Holy Apostles College and Seminary in Cromwell, CT and a Master of Arts in Theology from Notre Dame Graduate School in Alexandria, VA.