"Behold, I bring you tidings of great joy." Luke 2:10
Christmas greetings include words with multilayer meanings like "merry," "rejoice," and "joy." These words may pierce one's heart, especially if Christmas is a time of sadness associated with past or even current suffering. For some, looking around the world or even in their own city or family offers little cause for rejoicing.
Often through the eyes of faith, we can overcome our gloom and negative feelings and truly rejoice in the coming of the promised Savior, the King of Love.**
The recently canonized St. John Henry Newman has some trenchant thoughts about this very topic. In, "Waiting for Christ," Christopher Blum gathers a feast from one of the most celebrated homilists of late 20th century. Praised by both Chesterton and Lewis in the 20th century, St. Newman speaks to us today as wisely and persuasively as he did in his own time.
The two lessons of Christmas
According to Newman the two lessons of the festival of Christmas are lowliness and joy. He points to the unavoidable nature of life's toils, but offers this startling observation: we need not "seek our highest good," for the Saviour instead has come to us. He shares in our lowliness.
No lot could be more humble and more ordinary than that which the Son of God chose for himself. So that we have on the feast of the Nativity these two lessons: instead of anxiety within and despondency without; instead of a weary search after great things, to be cheerful and joyful; and, again, to be so in the midst of those obscure and ordinary circumstances of life which the world passes over and thinks scorn of…
Newman reminds us of the words of St. Peter:
Without having seen him, you love him; though you do not see him you believe in him and rejoice with unutterable and exalted joy. (1 Pt 1: 8-9)
But is cheerfulness and joy for Christmas only?
Newman's response to that question is an adamant "no." Not only does he say, "It is good to be joyful; it is wrong to be otherwise," he reminds us that for a Christian, "cheerfulness and "lightness of heart are not only privileges but duties….[w]hatever be our circumstances."
That sorrow… that fear, that repentance, is not Christian which has not its portion of Christian joy, for "God is greater than our hearts" (1 Jn 3:20), and no evil, past or future, within or without, is equal to this saying, that Christ has died and reconciled the world unto himself. We are ever in his presence, be we cast down, or be we exalted, and in his "presence there is fulness of joy" (Ps 16:11).
What, then, is joy?
"The joy of the Lord is your strength." (Neh. 8: 10)
When we look to the Word of God for an answer to the question of "what is joy?" we can glean a deeper understanding of this obligation of ours.
The psalms especially are full of references to joy in the midst of trials and as being a necessary ingredient in the praise and worship of God. (Look here for a partial list.) St. Paul lists joy as one of the fruits of the Holy Spirit. (Gal 5: 22)
The Catechism defines the fruits of the Holy Spirit as "perfections that the Holy Spirit forms in us as the first fruits of eternal glory." (1830) Thus joy is linked to our transcendent destiny and is not something that we acquire on our own or through our own efforts. Indeed, we must make the effort to provide fertile ground for it. One way is through the practice of gratitude—focusing on the gifts and blessings in our lives, rather than the slights, difficulties, and hurts.
Since it is a grace received, an answer to our deepest longings for peace and happiness, let us listen again to St. Newman and pray for a cheerful heart.
Let us seek the grace of a cheerful heart, an even temper, sweetness, gentleness, and brightness of mind, as walking in his light, and by his grace. Let us pray him to give us the spirit of ever-abundant, ever-springing love, which overpowers and sweeps away the vexations of life… .and which above all things unites us to him who is the fountain and center of all mercy, loving-kindness, and joy.
Christ, the light of the world, is the source of our joy. Let us praise Him then with joy in our hearts today and every day in the New Year.
Many blessings!
**Clinical depression is a real illness that may need integrated healing approaches—medication, psychotherapy, along with spiritual and psychological counseling. Dr. Aaron Kheriaty's Catholic Guide to Depression is a good resource, or you can listen to this interview. There is no shame in reaching out to others if darkness is overwhelming you or if hope for change looks like a tiny far-off point of light. Or perhaps you know someone who appears to be in that dark and lonely place. In an emergency in which you or someone you know is suicidal, you should immediately call the National Suicide Prevention Lifeline at 1-800-273-8255, call 911 or go to a hospital emergency room. For a list of warning signs of suicide, you can go here, but there are other lists you can find on the internet.
Read Also:
Fulton Sheen's Christmas Broadcast of 'Life is Worth Living'
What Are You 'Shopping' For this Christmas Season?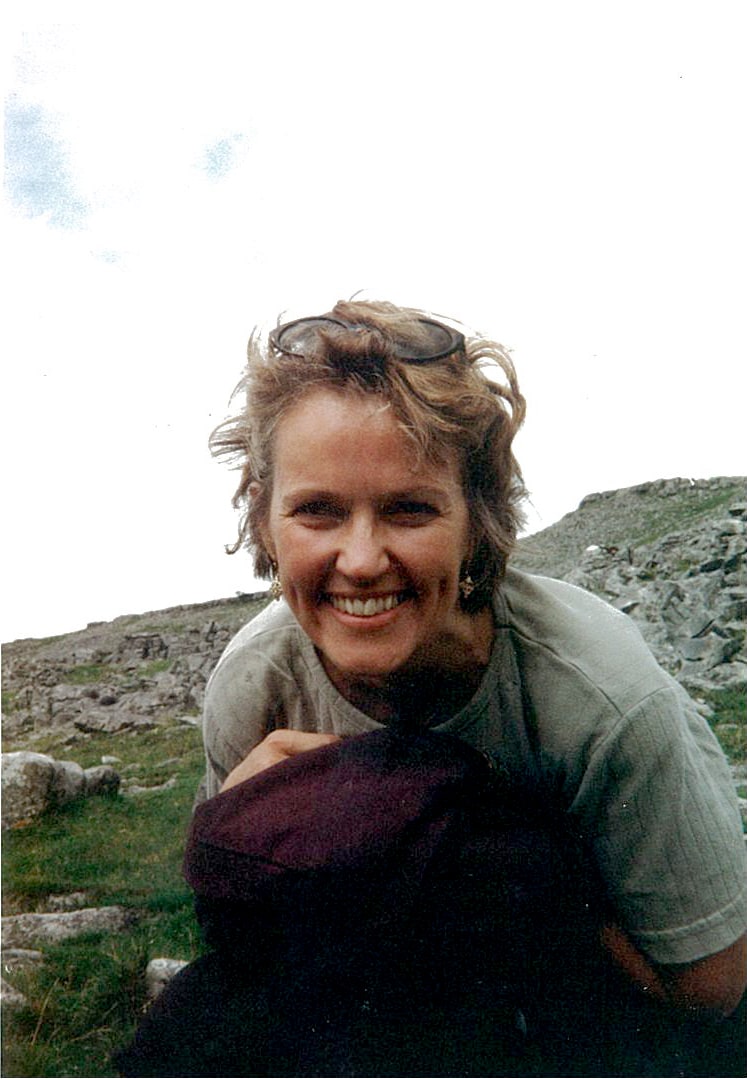 Armed with a B.A. in Philosophy and a minor in science, Ciskanik landed in a graduate nursing program. With the support of her enthusiastic husband, an interesting career unfolded while the family grew: a seven year stint mostly as a neurology nurse, 15 years as a homeschooling mom of six, and a six year sojourn as curriculum developer and HS science teacher (which included teaching students with cognitive differences). These experiences added fuel to her lifelong interest in all things related to God's creation and the flourishing of the human spirit—which has found a new home on the Magis blog.