The first part of the 21st century could easily be remembered as the era of identity politics, in which one societal group is pitted against another in an upwardly spiraling struggle for power and respect.
David Brooks' recent New York Times Op-Ed on personalism, a philosophical perspective that emphasizes each person's infinite uniqueness and depth, is a timely and much needed reminder of the dignity of every human being regardless of their race, gender, age, nationality, economic status, intelligence, athleticism, physical beauty, etc.
Because personalism recognizes the mutual dependence of all persons, it is fundamentally opposed to the modern "we win and you lose" mentality. Brooks offers a profound insight on this point when he writes:
"Every human encounter is a meeting of equals. Doing community service isn't about saving the poor; it's a meeting of absolute equals as both seek to change and grow."
In the article he credits a few of the notable philosophers who helped define personalism and some of the humanitarians who actually lived it. Two significant Catholic figures that he mentions are the 20th century French philosopher, Jacques Maritain, and Karol Wojtyla, who became Pope John Paul II. One particularly important personalist thinker that is not credited is Father W. Norris Clarke, S.J..
In Father Clarke's book Person and Being Clarke posits that the relational aspect of being is not accidental to being but is a primordial constituent thereof. In other words, no man is an island, to be is to be in relationship with others. For a good summary of Fr. Clarke's philosophy read this article by David C. Paternostro, S.J..
David Brooks is to be commended for shining the light of truth regarding the human person in the midst of so much darkness.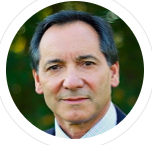 Formerly a marketing and product executive for early stage technology companies, Joseph G. Miller made the transition to full time Catholic evangelization in 2007. Prior to joining Magis he served as a vice president and board member for the Fellowship of Catholic University Students (FOCUS). With Magis, Joe leads the organization's digital outreach. He also serves on the Magis Center's Board of Directors, He holds a Master of Arts in Philosophy from Holy Apostles College and Seminary in Cromwell, CT and a Master of Arts in Theology from Notre Dame Graduate School in Alexandria, VA.